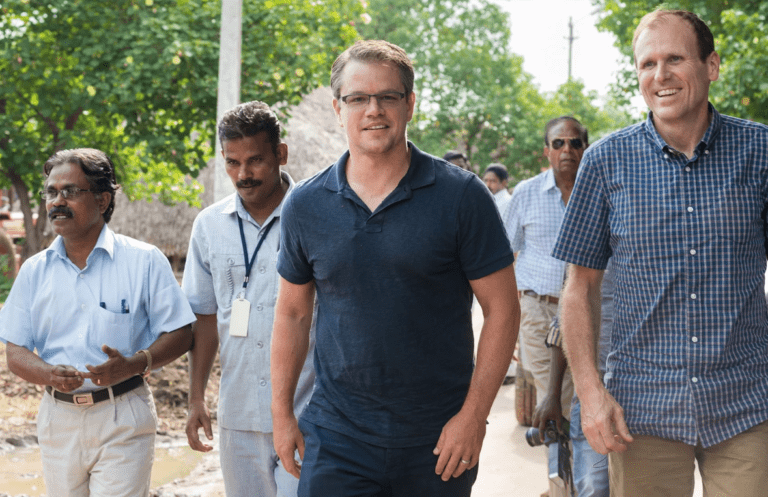 Matt Damon – Water Bourne
Matt Damon y Gary White aparecen en este vídeo de Bloomberg de la reunión de este año en Davos.
Matt Damon es confundador de H2OAfrica. Gary White es el fundador de Water Partners. Ambas entidades se han fusionado para crear Water.org.
Water.org es una organización benéfica que cuenta con el apoyo de diversas organizaciones y fundaciones.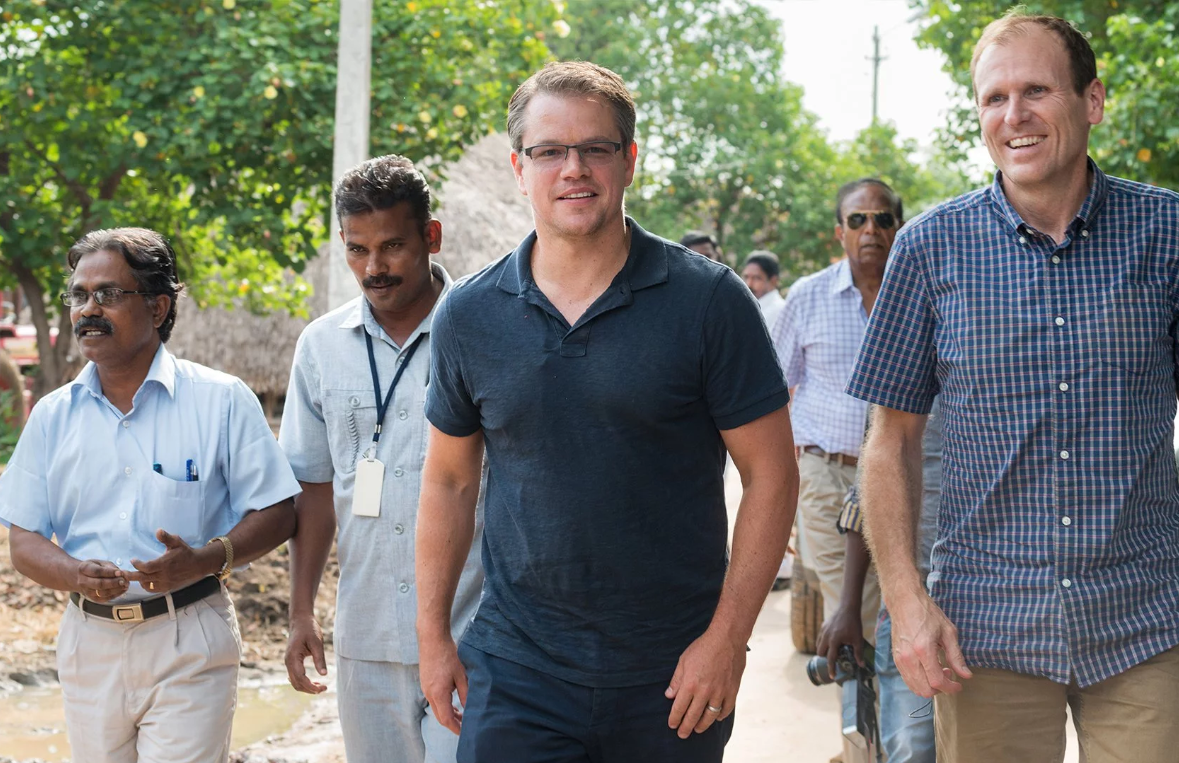 Water.org también ha creado Waterequity. Actúan como una gestora de fondos de inversión que ofrece una rentabilidad modesta pero fiable de dinero invertido en solucionar problemas de abastecimiento de agua y saneamiento en Asia, África y América Latina.
Han concedido más de tres millones de préstamos, de los cuales ya han recuperado más del 99 %. El suministro de agua a través de una red principal, que ha sido posible gracias a los préstamos, resulta más económico y es mucho más rápido que si el agua se adquiere a otras fuentes.
Actualmente, i2O y sus empleados hacen donaciones a WaterAid y la empresa colabora con Water and Sanitation for the Urban Poor.